Our Commitment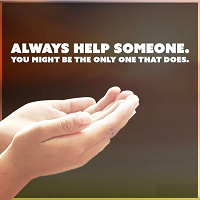 We Give
Our purpose requires us to steward the financial resources entrusted to our care. When we are generous with those resources it removes obstacles for accomplishing the mission to which we have been called. We are intentional givers of our time, creativity and resources.
We Serve
Together we are called to give and to serve. Our service has the greatest impact when our individual strengths and passions are strategically utilized to accomplish the spiritual missions in the world.
You are invited to join a neighborhood community of givers. We have formed an organization of community leaders and contributors who want to do more for others and the less fortunate. Our proposal is simple. Let's talk. We'd like to learn about your formal and informal volunteering and charity commitments. Likewise, I'd like to share ours with you. This, with an eye towards working together, sharing volunteer opportunities and resource time.

Volunteering isn't easy. It can be a daunting task identifying legitimate, impactful programs to invest our personal and organizational resource time into. Working together, pooling our resources just makes sense.

It would be a privilege to work together seeking new ways to serve others who need our help. Please contact me at your convenience on email, or through our website, or call. I look forward to exploring ways we can make a difference together.
Global Community Service Partners

"Wouldn't it be different if we built our relationships and businesses around the principles of giving, sharing, volunteering and donating?"
American Dream Partners ®
OdysseyAmerica, LLC. All rights reserved
Keller Williams Fairfax Gateway
12700 Fair Lakes Circle, Suite 120, Fairfax, VA 22033
Each Keller Williams Realty Office Is Independently Owned and Operated